Hear what our NYC clients are saying about our services:
Learn About Hypnosis in the Video Below
AlphaMind Hypnosis
Serving all of Southern California
One on One Hypnotherapy or Coaching

Customized Hypnosis & Coaching Programs
Contact AlphaMind Hypnosis
To Book an Appointment Today
1.858.848.9035
Contact AlphaMind Hypnosis
To Book an Appointment Today
Since hypnosis is part of a process that involves the clients participation, unlike a shot or pill, we love to hear how our clients have done following their hypnosis sessions and make sure they goals are being achieved within a reasonable time. Sometimes, like with smoking, you can get more or less "instant" results. In other cases, like weight loss, these goals take a little more time. Usually though, everyone leaves with powerful, life changing tools that only a hypnotist can provide.
We encourage you too look through our reviews and testimonials to get a sense of how are clients feel after working with Elena.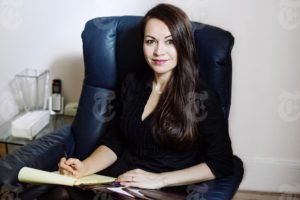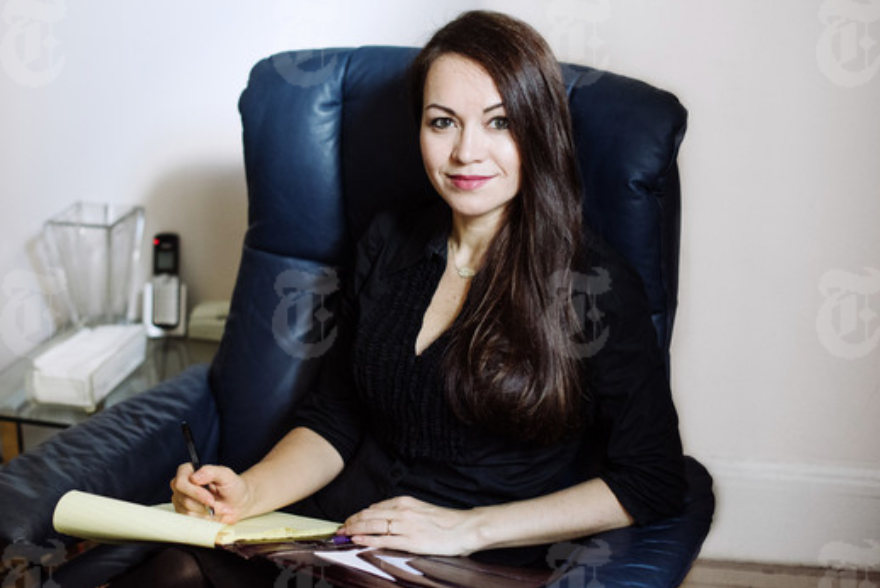 Disclaimer: Results may vary from person to person
"I have been smoking cigarettes for 11 years.  I have tried to quit on numerous occasions. I'm so thankful that my friend referred me to you.  You are very caring, and compassionate about helping others trying to quit smoking. Since receiving Hypnosis therapy from you, I have not smoked a cigarette in a week.  The thought and smell of a cigarette disgust me now. You have helped me to overcome a major hurdle in my life. I feel better than I have felt in a long time, thanks to your assistance and guidance.  Words could never express how grateful I am for your help. I will be recommending any one that I know that smokes directly to your office." – Mel, 40
"Before being treated by Elena, I had been trying to quit smoking for 10 years unsuccessfully because in my mind, I'd always find a reason to go back. Elena did it in one hour! It's been more than three years smoke-free so far! You can not imagine how grateful I am!" – Price B. 35
Disclaimer: Results may vary from person to person
"I had taken public speaking courses before through Toastmasters, but I was still anxious about an important presentation to 100+ people at an industry conference. I decided to try hypnosis, even though I was somewhat skeptical about its effectiveness. Elena was very professional and took time to explain how hypnosis can help with my type of phobia. After one session, I was able to control my anxiety leading up to the event. I felt very confident during the presentation." – John S, 39.
Disclaimer: Results may vary from person to person
"Elena Beloff changed my life! She made it possible for me to have a viable career as a performing musician. When I went to her, I had a terrible and debilitating stage fright. After three hypnosis sessions I can now play to fully packed houses without any trouble! For my entire playing career, I had severe anxiety. It was characterized by a shortness of breath, a high pulse rate and blood pressure and a belief that the audience was antagonistic or hostile. I had tried everything to control my stress from beta-blockers, meditation/yoga, to medication all to no avail. The night before an important event I would have trouble sleeping and would lose my appetite the day of the performance. These could be anything from playing for my peers to playing for a paying audience. The issue was not who was listening because whomever they were, they were against me and wanted to see me fail; at least so I thought.
After no improvement with the various methods I turned to hypnosis. Convinced by the dismal track record, I felt I had nothing to lose. However, to my great surprise, after the first session, I immediately felt a difference! During the interview at that session, we searched for the cause for the anxiety, the trigger to the stressful feelings. Once found, Elena was able to remove that trigger and replace it with a positive affirmation, which could be activated subconsciously when it was time to perform. Since hypnosis works on such a deep level there is no conscious effort needed in order to create good feelings; it just happens. At my next performance, much to my amazement, I did not have to do any mental cheerleading; I simply did not feel the once familiar anxiety. In fact, if anything, I had to get used to feeling calm for a performance, imagine that!
If you have experienced any of these feelings that I once did, don't hesitate, make an appointment! It is amazing how easy and successful hypnosis can be and how quickly it can change your life!" – Ian Shafer, 33, a professional oboe player
Disclaimer: Results may vary from person to person
"Going to see Elena Beloff has been one of the most rational and important choices I have made in my life. To come across a professional that can unearth and see you beneath whatever your confinement may be – is a truly remarkable experience. Rest assured, you will be met with openness, compassion and the highest level of professionalism. Through dead-on precision and ease I was guided through to the other side, and woke up to see something I had long-since forgotten – myself."- Emily Pfeffer, 26
"I turned to hypnosis with a desire to gain control in my life in regards to time. For years the idea of getting through my daily schedule punctually seemed like an overwhelming task. As I became busier the problem got worse and I garnered a reputation amongst friends and colleagues of always being late. I needed a drastic change, I decided to try hypnosis not knowing what to expect. As I had hoped hypnosis has made a drastic difference in how I relate to time. I feel confident every mourning knowing that I have given myself the time I need to be punctual and therefore successful in my life, career and relationships. I am very grateful for the experience." Elena Goode, 28
Disclaimer: Results may vary from person to person
Please fill out the form below. Your inquiry will be received and responded to within the next 24 hours.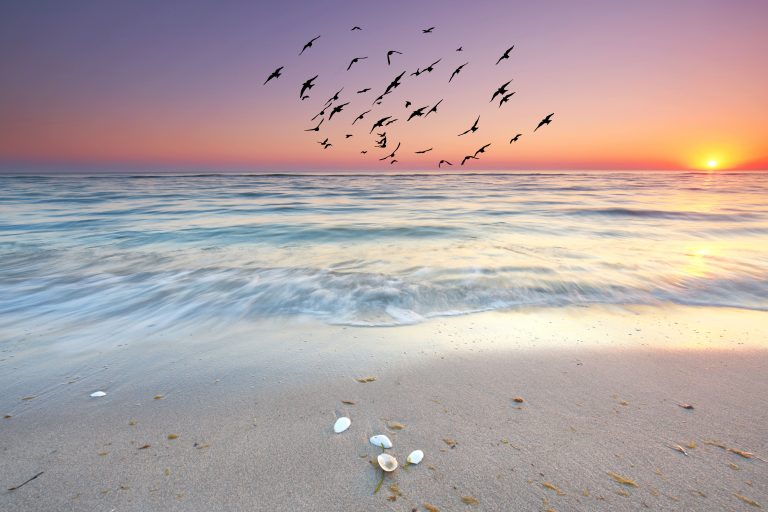 Elena Mosaner, Certified Hypnotist, Master NLP, PCC, MS
Owner and Operator of AlphaMind Technologies, LLC La Jolla, CA 92037
Serving San Diego, Los Angeles and everywhere in between.
Contact us by phone, email or via the form
1.858.848.9035 | info@alphamindhypnosis.com
Serving San Diego, Los Angeles and everywhere in between.
Contact us by phone, email or via the form below
Due to the recent pandemic events, all hypnosis & coaching sessions, workshops & courses are now conducted via Zoom or phone. Call 858 848 9035 to learn more.
Get Your Complimentary Self-Hypnosis Audios
And more.
We are giving away special content as our Gift to you in this time of global crisis and change. Sign up now and receive:
Stress management Audio sessions
"Your New Chapter" self-hypnosis audio
One-hour self-hypnosis video course
Self-hypnosis booklet with self-hypnosis scripts
Our regular hypnotic gifts are also included. Sign up and receive your hypnosis audios directly into your mailbox.