Article by Elena Mosaner
          This spring I moved to California after having lived in New York City for 18 years.
          As I am getting settled in San Diego, I am filled with anticipation of my new world, thrilled by endless possibilities and potential challenges. I look forward to getting to know Pacific Ocean as well as I knew the Atlantic. I can already imagine myself going hiking, doing yoga, meeting new friends and, of course, expanding my hypnosis and coaching practice in SoCal. I look forward to doing hypnosis sessions, teaching workshops and delving back into the creative world of writing and filmmaking.
          As a hypnotherapist in New York City, I worked on a variety of issues like smoking cessation, weight loss, public speaking, performance anxiety, relationships and break-ups. I explored hypnotic treatments for bad habits like hair pulling or nail biting to name a few.
          I found my passion in helping people trance-form their lives with the power of personal storytelling and hypnotherapy. Indeed, we are the writers of our own lives. We believe the stories we tell ourselves, from our eating habits and the way we relate to the world around us to how we build relationships and pursue our life goals. We base the internal narratives we compose throughout our lives on the environment we were born into and/or exposed to for one reason or another. The experiences we have are a result of the choices we make.
          Dutch philosopher Spinoza (1632-1677) spoke about the importance of being able to mentally pull back, and the ability to form a clear picture of your emotion. Because by forming a clear and concise picture of your emotion, like for example describing what you feel in third person, almost as if you were writing a story about yourself, you are able to detach from the emotion and tap into a more rational and logical way of thinking. He believed that by using this, even painful emotions would cease to exist. The ability to clear that picture of your emotions and actions can result in seeing your choices and actions in a more mindful and clear way, letting you make better decisions on any given situation or scenario in your life.
          When I work with my clients I use evidence-based coaching techniques, like strategic inquiry, appreciative and cognitive coaching, and NLP models, to help my clients determine any limiting beliefs and patterns that hold them back in life. Together with my client we work on designing a new narrative to help them move forward into a new chapter in life. For example, if you want to have a relationship in your life, but have been having difficulties and painful breakups or simply feel isolated for whatever reason and unable to open up and try to meet a potential partner, I can help you identify exactly what part of your story is stagnating your growth. Together, we discover what belief is hindering your ability to have a happy and healthy relationship. This hindering mindset can be reframed and a new empowering life giving story script can be designed to help you achieve your desired outcome: having a relationship. We will also use powerful visualization in the state of trance to help you see your possibilities and boost your enthusiasm and confidence in having what you want.
          Even with issues like smoking, overeating or phobias, you still tell stories to yourself.
          "I need a cigarette, it will make me feel more relaxed…If I don't smoke I will feel anxious," or "I need to eat this cookie because it makes me feel good…I need to finish this ice cream because I am not allowed to eat it and I am going to start a strict diet tomorrow.." or " When I am flying, the plane could crash and I will burn and die…" etc. These are just examples of some of the stories people tell themselves in specific areas of their lives. As we go deeper and at length in the search of these limiting beliefs, we could find the core, bottom beliefs that function almost as thought viruses in the subconscious mind, affecting a person's behavior and actions in a way that hinders their growth, performance and overall happiness. The good news is, we can rewrite these beliefs and patterns and use hypnosis to replace them in the subconscious mind with better stories.
          Many people ask me how I program my clients with these new "stories." It is pretty much the same way you have been programmed with the old stories. How does a story get into your head? The attention you pay to your environment facilitates the programming, be it to people or events and overall the behaviors of those around you, including the society at large. You pay attention, copy, imitate, and you begin to believe the narrative in your head. You mentally repeat that story in your head or even involuntarily visualize it over periods of time, enhancing the mindset around it. When I work with a client I help them relax into the state of attention and I use guided imagery, metaphors and suggestion to help replace old ideas with new healthy and happy stories.
          I am thrilled to be in San Diego, California at this new and refreshing stage in my life. If you have questions about hypnosis and are ready for a powerful transformative experience, don't hesitate to send me a note with your questions and requests for hypnosis sessions times.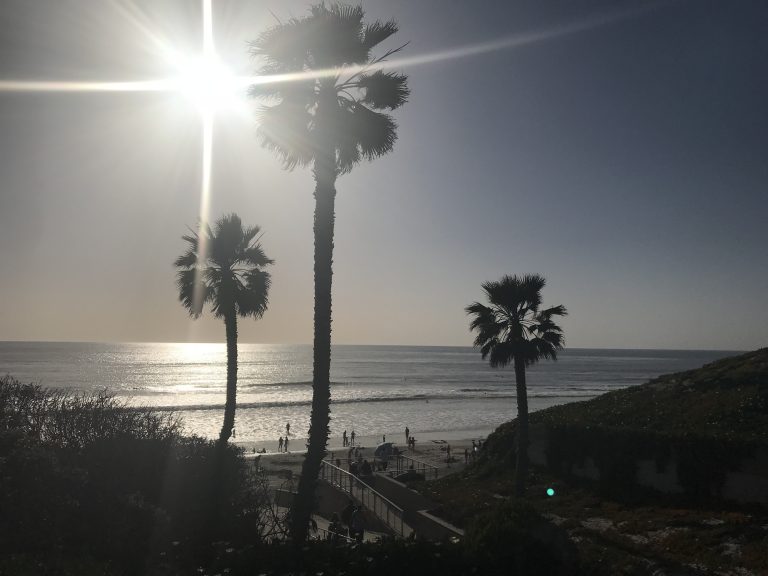 AlphaMind Hypnosis
Serving all of Southern California
One on One Hypnotherapy or Coaching

Customized Hypnosis & Coaching Programs
Contact AlphaMind Hypnosis
To Book an Appointment Today
1.858.848.9035